California DMV Approved California Driving Test Driver Ed Course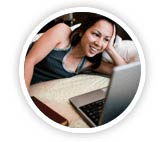 Online drivers education is quickly becoming California's preferred choice in teen driver safety instruction. The days of students being taught driver's ed in high school are almost completely gone, and the days of teens attending weekend classroom driver's ed is also dwindling. With recent changes in California Law, licensed driving schools that meet DMV requirements can provide a richer, more in depth on-line alternative to traditional driver's education. At California-Driving-Test.com, our CA DMV course offers students the opportunity to get the best driver's education possible at a price that can't be beat.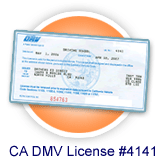 Go With a CA DMV Licensed Driving School
There's many driver schools in the Golden State that offer to meet your driver's education needs, but not many driving schools providing on-line drivers ed programs are licensed by the CA DMV. California-Driving-Test.com has chosen Drivers Ed Direct to provide their online drivers education program because Drivers Ed Direct is a DMV Licensed Driving School.
CA DMV Completion Certificate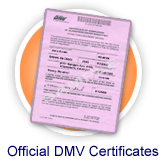 One of the end goals of any student taking a driving school class should be to gain a DMV Form DL400C certificate of completion. After completing your California-Driving-Test.com driver's ed course, your driver's education certificate will be sent to you in the mail. Additionally, you will be given on-line confirmation of your completion certificate being processed. After receiving your certificate, take it to the DMV and they will let you take the DMV written exam to get your permit. Also choose FedEx rush delivery if you want to get your certificate even faster.

Drivers Education for all of CA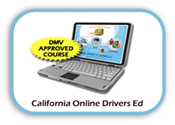 Want to get quality drivers education without leaving your home? Then we have the perfect solution for you! At California-Driving-Test.com, get online driver's education classes for any city in California. That's right, we have Los Angeles driver's education, Tahoe drivers education, Woodland Hills driving school lessons, Huntington Beach drivers ed classes, drivers education for Santa Ana, and thousands of other areas throughout CA. When it comes to driver safety training programs for teens, we've got California covered!